Notizie
Syrian photographer Molhem Barakat killed in Aleppo
Details

Created on Sunday, 22 December 2013 09:13
Last Updated on Friday, 14 March 2014 09:16
Written by Redazione
Hits: 2520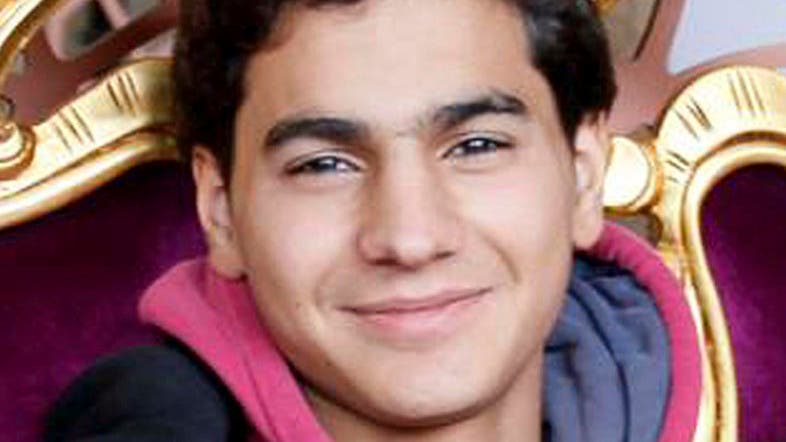 Syrian activist and photographer Molhem Barakat poses at an undisclosed location in this recent picture taken in Nov. 2013. (Reuters)
[http://english.alarabiya.net/en/media/television-and-radio/2013/12/21/Syrian-photographer-Molhem-Barakat-killed-in-Aleppo]
---
Hijras (Eunuchs) of Varanasi | India
Details

Created on Wednesday, 18 December 2013 18:20
Last Updated on Thursday, 13 March 2014 20:42
Written by Redazione
Hits: 2339
Hijra Sebnam e Simram hanno vissuto insieme fin da giovane età. Simram che ha qualche anno in più ha iniziato a lavorare come lavoratore del sesso all'età di 8, per essere in grado di sopravvivere. Un Guru ha insegnato loro le competenze dal vivo e ora, all'età di 25 lei possiede la propria casa, ma entrambi continuano lo stesso 'lavoro' in quanto entrambi sognano di andare un giorno in Thailandia.
Foto documentario di Ingetje Tadros
Master in Fotogiornalismo
Details

Created on Thursday, 12 September 2013 05:58
Last Updated on Friday, 14 March 2014 06:42
Written by Redazione
Hits: 6550
Il Master in Fotogiornalismo è un percorso formativo di altissimo livello. Utilizzando i contatti importanti con photo-editor, fotografi e giornalisti che collaborano costantemente con l'Agenzia Fotogiornalistica Milestone Media questo corso è l'unico in grado di dare una visione ampia, dettagliata sul mondo della fotografia oggi, le nuove tendenze, i nuovi mercati ma senza tralasciare il modo in cui affrontare la crisi che il mercato fotografico sta attraversando guardando al mondo della fotografia internazionale. Il Master in Fotogiornalismo di Or school vi fa incontrare il mondo professionale, dandovi la possibilità di interagire con le persone che hanno facoltà decisionali all'interno delle redazioni.
http://www.obiettivoreporter.com/orschool/masterinfotogiornalismo
International festival of photojournalism
Details

Created on Saturday, 31 August 2013 08:25
Last Updated on Friday, 14 March 2014 06:33
Hits: 2111
http://www.visapourlimage.com/index.do
Welcome to Visa pour l'Image, the premier International Festival of Photojournalism held in Perpignan, France. This festival is a unique event where you can join thousands of kindred spirits who share a love and passion for photography. View the greatest photojournalist work from around the world in exhibitions across the city. Experience the evening screenings in the dramatic open air medieval enclosure of the Campo Santo. Take part in symposiums and conferences and meet the foremost photo agencies and manufacturers of photographic related equipment. Explore the web site for full details.
We look forward to welcoming you to Perpignan.
witness 57
Details

Created on Saturday, 17 August 2013 17:25
Last Updated on Friday, 25 December 2015 07:55
Written by Redazione
Hits: 2551
Life in war | Afghanistan
Details

Created on Monday, 03 December 2012 12:25
Last Updated on Friday, 14 March 2014 06:36
Written by Redazione
Hits: 4961
photo documentary by Majid Saeedi
Afghanistan has been dealing with war for 50 years . Sometimes with countries attacking it and at others with civil wars. Intentionally or locally, the Afghans are people of war and bloodshed. They are suffering from some serious traumas and hurt which take a lot of years to be healed. War affects the ordinary life of survivors, children lose their parents, women whose husbands die and become responsible to manage their life and children as a single mother. Despite of the poverty, drug addiction, lack of education caused but still life goes on in Afghanistan and people continue to live with hope for a better tomorrow.